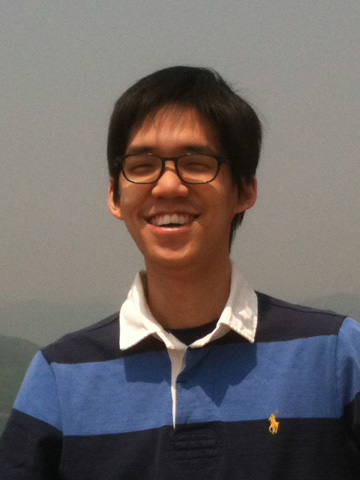 PhD Student at Georgia Tech
kahng@gatech.edu
I am a second-year PhD student in computer science at Georgia Tech and a NSF Graduate Research Fellow. My research aims to help people easily understand and interact with structured information. My advisor is Prof. Polo Chau. Before starting my PhD studies, I did my master's at Seoul National University in Korea.
Research Interests
I am interested in developing interactive exploration and analytics tools for relational databases and multi-faceted data on the Web to help users find, understand, and interact with information. I am currently working on designing interactive user interfaces for exploring entities and their relationships in databases. My research intersects multiple related areas, including databases, information visualization, information retrieval, and data mining. I also have experience in designing entity retrieval and recommendation models for multidimensional and relational data.
Education
Selected Publications
More publications can be found in Google Scholar.
Research Experience
2014 - present NSF Graduate Research Fellow
Georgia Institute of Technology, Atlanta, USA

I am developing interactive tools and methods to help people explore and make sense of large data, especially multifaceted or relational data, by integrating data mining techniques with information visualization.

2013 - 2014Research Assistant
Polo Club of Data Science, Georgia Institute of Technology, Atlanta, USA

I have been working on several research projects with the goal of helping people to interactively explore and understand large graph-structured data.

2011 - 2013 Researcher
Institute of Computer Technology, Seoul National University, Seoul, Korea

I researched entity retrieval models and recommender systems for heterogeneous graph-structured data on the Web.

2009 - 2010 Research Assistant
Intelligent Data Systems Laboratory, Seoul National University, Seoul, Korea

As a master's student, I participated in several research projects related to enabling intelligence from databases. Topics included recommender systems, information retrieval, data mining, and the Semantic Web.
Teaching Experience
Aug 2014 - Dec 2014 Teaching Assistant
Georgia Institute of Technology, Atlanta, USA
Course: Data and Visual Analytics (CSE 6242 / CX 4242)

Served as a TA in the graduate-level course about analyzing and visualizing big data.

Sept 2012 - Dec 2012 Instructor
Sookmyung Women's University, Seoul, Korea
Course: Databases for Statistics

Taught an introductory database course to undergraduate students in the Department of Statistics. Topics included relational model, SQL, entity-relationship model, data mining, and R programming.

May 2-7, 2012 Guest Lecturer
Seoul National University, Seoul, Korea
Title: State-of-the-Art Methods and Trends in Information Retrieval for Database Researchers

Lectured about information retrieval for one week in the graduate-level course entitled "Topics in Databases." Topics included BM25, language models, evaluation, learning-to-rank, topic models, and structured documents.
Other Experience
Apr 2006 - Dec 2008 SNULife (Web Portal for University Students)
President and Developer
http://www.snulife.com

Developed and administered a website that offers university-related information. As president, I administered the operations of the organization from Mar 2007 to Dec 2008.

Dec 2014 - present Team POPONG
Data Scientist
http://popong.com

Participate in creating visualizations for Korean legislative information. Our team is a nonprofit group aiming for making politics easy and fun via technology.
Honors and Awards
Apr 2014 NSF Graduate Research Fellowship, National Science Foundation

3-year support of tuition and stipend

Oct 2011 Best Paper Award, Ph.D. Workshop at CIKM Conference

"Provided a challenging vision by bridging databases and information retrieval"

Mar 2005 National Scholarship for Science and Engineering, Korea Student Aid Foundation

Full tuition support for all four undergraduate years
Talks
May 18, 2012 Discovering Semantics in Heterogeneous Data Graphs [slide]
Data Science Meetup in Seoul, NexR, Seoul, Korea

Gave a talk about recommendation using heterogeneous graph data.
Paper Reviewing
KDD 2014,
SDM 2014,
CHI 2014,
SIGMOD 2013,
DASFAA 2011,
SAC 2011,
CEC 2010
Conference Participations
Last updated: January 11, 2015