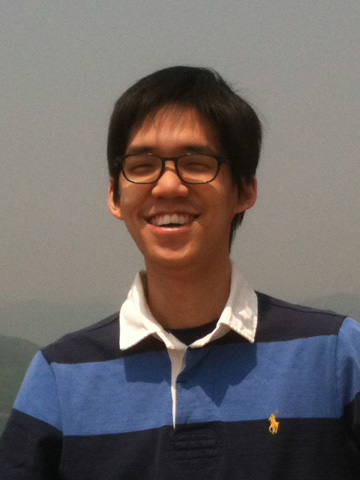 I am a computer science PhD student at Georgia Tech, working with Prof. Polo Chau. My research focuses on building visual analytics tools for helping people explore, interpret, and interact with machine learning systems using data, by combining methods from information visualization, databases, and machine learning. I am a recipient of the NSF graduate research fellowship and earned both my master's and bachelor's degrees at Seoul National University in South Korea.
News
Education
Publications
Honors and Awards
2014 - 2017

NSF Graduate Research Fellowship, National Science Foundation

Full tuition and stipend support for three years

June 2016

Student Travel Award, HILDA Workshop at SIGMOD 2016, supported by Paxata

Oct. 2011

Best Paper Award, Ph.D. Workshop at CIKM Conference

2005 - 2009

National Scholarship for Science and Engineering, Korea Student Aid Foundation

Full tuition support for all four undergraduate years by Korean government
Industry Research Experience
Summer 2017

Software Engineering Intern
Big Picture Visualization Research Group (part of Google Brain)
Google, Cambridge, Massachusetts, USA

Developed interactive, visual tools to help non-experts learn machine learning.

Summer 2016

Research Intern
Facebook, Menlo Park, California, USA

Developed visual analytics tools for exploring and interpreting deep neural network models, deployed on Facebook's machine learning platform.

Summer 2015

Research Intern
Facebook, Menlo Park, California, USA

Developed interactive, visual data exploration tools for analyzing machine learning results by slicing and dicing them based on features.
Academic Research Experience
2013 - present

PhD Student
Polo Club of Data Science, Georgia Institute of Technology, Atlanta, Georgia, USA

Researched on interactive, visual tools and methods for exploring large and complex data.

2011 - 2013

Researcher
Institute of Computer Technology, Seoul National University, Seoul, Korea

Researched on entity search and recommender systems for heterogeneous graph data.

2009 - 2010

Master's Student
Intelligent Data Systems Laboratory, Seoul National University, Seoul, Korea

Researched on entity recommendation systems, text and graph mining, and the Semantic Web.
Teaching Experience
Community Outreach
2014 - 2016

Team POPONG
Data Scientist


http://popong.com

Participate in creating data visualizations for Korean legislative information. Team POPONG is a nonprofit group aiming for making politics easy and fun via technology.

2006 - 2008

SNULife (Web Portal for University Students)
President and Developer


http://www.snulife.com

Developed and administered a website that offers university-related information. As president, I also administered the operations of the organization for two years.
Professional Service
Program Committee
KDD Workshop on Interactive Data Exploration and Analytics (IDEA) (2017, 2016)
VIS Workshop on Visual Analytics for Deep Learning (VADL) (2017)
Reviewer

KDD 2016, 2015, 2014
CHI 2017, 2014
SDM 2017, 2016, 2014
IUI 2016
RecSys 2016
ACM Transactions on Computer-Human Interaction
Expert Systems with Applications
SIGMOD 2013
DASFAA 2011
SAC 2011
CEC 2010

Webmaster and Web Designer
9th ACM International Conference on Web Search and Data Mining (WSDM 2016)
Last updated: December 4, 2017